Get ready to draw some inspiration! In our Visual Arts programs, you'll make amazing illustrations and compose the perfect scene as you learn valuable artistic skills. Create real artwork you'll be proud to hang on your wall. Extra Ed offers online Digital Art and Comic Book/Graphic Novel Creation to encourage young artists to bring to life their own creative concepts under the expert tutelage of our pro art instructors.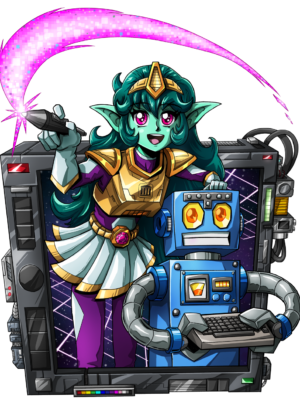 Digital Art Level 1 Explore what digital art is capable of and how it works as you are introduced to the tools and techniques found in art most software.
Digital Art Level 2 Complete 100% digital character illustrations from scratch and with an eye for detail, personality, and artistic flair.
Digital Art Level 3 Make black-and-white line art pop by adding comic and anime-style digital colour and dazzling special effects.
Comic Book/Graphic Novel Creation Levels 1 Begin your comic journey as you draw your own characters and start building your world and stories.
Comic Book/Graphic Novel Creation Levels 2 Create superheroes, villains, and creatures in a scene you design yourself.
Comic Book/Graphic Novel Creation Levels 3 Create expressive artwork and draw advanced characters as you develop your storyline and illustrate the cover.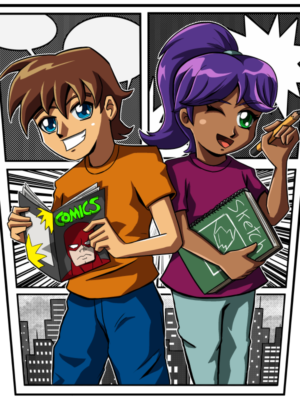 Course Start Dates
Length of Course
Cost
Pay-what-you-can
Please refer to our calendar
50 minutes/class
Once a week for 5 weeks
$100+HST
BUT…
If cost is ever a barrier to your child participating, we want you to know that every one of Extra Ed's programs allows for a pay-what-you-can option to ensure everyone can get an extraordinary education, and no one is left behind. And for every student enrolled, we plant a tree! It's win-win-win.
Available To: Ages 9 -18
Available As: Online Courses for Schools or Individuals
Available In: English and French
This course is designed to complement the existing school curriculum
An
Extra

ordinary Education
Visual Arts improves communication through expression of inner thoughts and feelings.
Visual Arts stimulates observational skills, visual analysis and helps establish concentration.
Visual Arts develops creative problem-solving skills by determining the best way to connect body parts, portray emotions, and show texture.