Course
Overview
Available To: Ages 9 -18
Available As: Online Courses for Schools or Individuals
Available In: English and French
This course is designed to complement the existing school curriculum
Course Start Dates
Length of Course
Cost
Pay-what-you-can
Please refer to our calendar
50 minutes/class
Once a week for 5 weeks
$100+HST
BUT…
If cost is a barrier, just pay what you can. COVID-19 has hurt many financially - including us - but our programs remain accessible to all. Please respect this honour system.
Extra Ed's NEW Online Visual Arts programs inspire and teach students how to draw, paint, and put a graphic novel together.
Our creative instructors use the latest graphics software to teach classic drawing techniques with modern twists, guiding students in the development and evolution of their own art forms across a variety of digital platforms.
For our Arts inspired Extra Ed'ers we offer 2 programs:
Digital Art (Level 1, Level 2 Level 3)
Comic Book/Graphic Novel Creation (Level 1, Level 2, Level 3)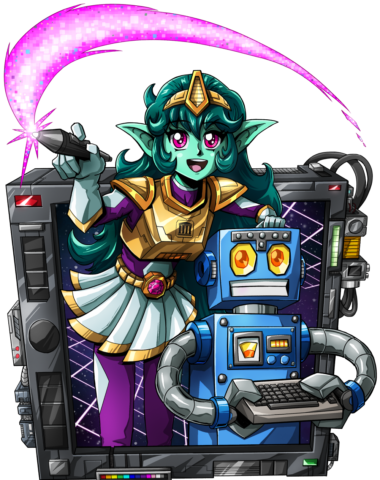 Digital Art

Using a computer has become a part of everyday life for many people, and this is even true for artists. Digital Art is commonly used in almost every industry, from film, animation, advertising, product design, web design, architecture, comics, gaming and more. This exciting program is designed to give young artists a head start in learning to use computers and technology to create art.
By learning important concepts like brush settings, textures, layers, text, and selections, our students will gain a sense of the exciting things that digital art is capable of and of how computers can be used to make amazing artwork. Projects inspired by graphic design, comic book colouring, abstract paintings, and illustration will make diving into the world of digital art as fun and as easy as possible. We'll even study the art of classic video games!
This program will help our students gain experience with computers while also enriching their knowledge of art topics like colours, shapes, and lines. Early lessons start simple with drawing and painting techniques, and further lessons lead into more complex tools that are unique to digital art.
All that's required to get started is a computer with a keyboard and a mouse. Using only free software and online tools, our program aims at creating an accessible experience that will be a wonderful introduction to the possibilities that digital art can bring. A great course for anyone who loves art and computers.
Comic Book/Graphic Novel Creation
Enter a world of fantastic characters and amazing illustrations as you begin your journey towards creating your own comic book style artwork!
In this program, our budding artists will change the way they draw! By using an easy-to-understand sketching method, you will start drawing incredible faces, dynamic bodies, and exceptional costumes just like real comic book creators do. Expand your imagination and gain valuable experience as our instructors guide you through turning your ideas into drawings.
Early levels of the Comic Book program will see our students focus on the fundamentals as they create and draw their very own variety of characters, then explore exciting themes like heroes, villains, creatures, and robots. More advanced concepts like storytelling, perspective and composition are introduced in later levels as students gain the skills to illustrate full pages of comic art. Each level concludes with creating a complete illustration just like the ones you'll find in your favourite comics and graphic novels, giving each of our artists a finished piece they can be proud of.
Learning to draw with comics is a great way to enter the world of art while exploring a subject you already love. You will build new skills, express yourself through drawing, and gain a new appreciation for the things you enjoy. A perfect program for all creative fans of cool stuff like comic books, graphic novels, cartoons, anime, manga, super heroes, or anybody who loves to draw.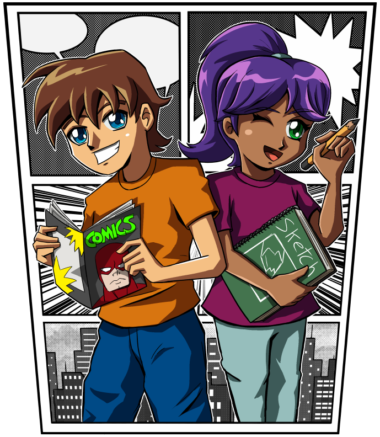 An
Extra

ordinary Education
Visual Arts improves communication through expression of inner thoughts and feelings.
Visual Arts stimulates observational skills, visual analysis and helps establish concentration.
Visual Arts develops creative problem-solving skills by determining the best way to connect body parts, portray emotions, and show texture.