Share in a meaningful dialogue about First Nations, Metis and Inuit modern-day challenges with an emphasis on Truth and Reconciliation. Through this exciting and relevant program, students will learn about Indigenous cultures and will explore their own connections to diverse Indigenous communities. Learn about diverse Indigenous ways of living, First Peoples artwork, traditional environmental knowledge, oral histories, and more!
Level 1 - E-kinoomaagzijig Ziigwang (Spring Students) (Grades 1-4)
Focus on creating connections between students, the land, and local indigenous communities. Explore a variety of ideas through art, language and even math!
Level 2 - Edaawejig Niibing (Summer Traders) (Grades 5-8)
Focus on building connections between each other, working together to understand the dynamics of ethical trade and communication.
Level 3 - Naagaanzijig Dgwaagig (Autumn Leaders) (Grades 9-12)
Students will focus on building an understanding of stewardship and Indigenous perspectives by engaging in online research about Indigenous issues in the form of case studies. Students apply digital literacy skills and use critical thinking skills to formulate informed opinions on worldviews.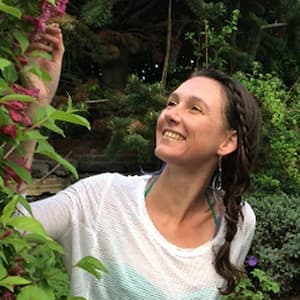 "Tansi - Greetings! My Name is Patti Smith. My Indigenous ancestry is Métis with Cree and Dene relations on my Father's side. Our family traces its Métis roots back to the original Red River Valley Settlement in what is now called Winnipeg. Subsequently my ancestors followed the fur trade across the Northern Plains before finally settling in the Peace River Area of what is now Northern Alberta. As a life-long learner and educator, I believe in the power of education to bridge the real and imagined gaps between Indigenous and non-Indigenous peoples and of the necessity of incorporating the diverse worldviews of all peoples into our learning systems."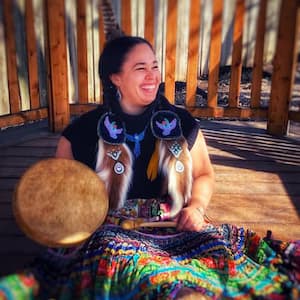 "Way'xast sxəlxált and greetings. My name is Edyn Rebryna and I'm the program developer for the Extra Ed Indigenous Perspectives course. My indigenous ancestry on my Father's side is of the Smelqmix; otherwise known as the Lower Similkameen Band. This indigenous nation is affiliated with the Okanagan Nation Alliance and Syilx peoples of Okanagan Valley, BC and northern parts of the Washington State. On my mother's side, my ancestry is of Antiguan and indigenous Arawak peoples. As an indigenous woman and naturalist, I believe that complementary research, policies and programming are needed to effectively present the multiple disciplines that encompass traditional environmental knowledge to individuals of different backgrounds and diverse communities."
We acknowledge we are hosted on the lands of the Mississaugas of the Anishinaabe, the Haudenosaunee Confederacy and the Wendat. We also recognize the enduring presence of all First Nations, Métis and the Inuit peoples.
Course Start Dates
Length of Course
Cost
Pay-what-you-can
Please refer to our calendar
50 minutes/class
Once a week for 5 weeks
$100+HST
BUT…
If cost is ever a barrier to your child participating, we want you to know that every one of Extra Ed's programs allows for a pay-what-you-can option to ensure everyone can get an extraordinary education, and no one is left behind. And for every student enrolled, we plant a tree! It's win-win-win.
Available To: Grades 1-12
Available As: Online Courses for Schools or Individuals
This course is designed to complement the existing school curriculum.
An
Extra

ordinary Education
Open the mind to new ways of thinking about the world
Develop compassion and understanding
Make important connections and gain new insights