WHO WE ARE:
√

Passionate educators with years of experience

√

Environmentally-minded

√

Official partner of the TDSB

√

Active across the GTA
WHAT WE DO:
√

Online and on-site programs

√

Camps, before and after school clubs, and weekend programs

√

One-on-one tutoring
Welcome to Extra Ed! We're glad you're here.
Extra Ed is a social enterprise with two goals: deliver educational programming and make a difference environmentally.
We deliver educational programs that teach essential life skills and positively impact those who take them. We offer a pay-what-you-can program for children in difficult economic situations, programming that focuses on real-world skills, and always ensure our teachers accommodate special needs.
We are also devoted to making a difference environmentally. We live this value: we plant a tree with every registration, use a "good-on-the-other-side" office supply policy, and partner with schools to help them eliminate unnecessary waste.
Join us as we deliver extraordinary educational programs that teach essential life skills, all while contributing to an environment where kids can thrive. Get to know us on our blog and follow us on Instagram, Twitter, and Facebook.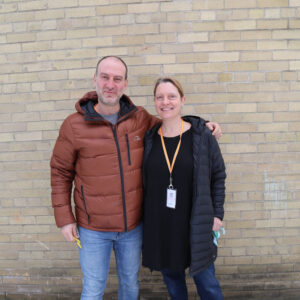 What We Teach
Delivering an extraordinary education means we empower people with the building blocks for life.
Whether it's introducing kids to financial literacy, new cultures, strategic thinking, or working with their hands, our programs are designed to nurture better brains for an ever-changing world.
Our stellar programming has earned the respect of school boards across the country, including the Toronto District School Board (TDSB), the largest school board in Canada.
What We Grow
Extra Ed's signature environmental initiative is planting a tree with every registration we receive, or giving that tree directly to students and families to plant. This has resulted in thousands of trees in the ground across the GTA, all native to the region.
Meaningful content and exciting delivery are key elements in effective learning, but where you learn is just as important as what you learn. This means going beyond real-world application of skills to nurture a healthy respect and appreciation for the natural world that inspires us.
We want to keep our world a place where inspiration can continue to be drawn. From our tree-planting excursions to facilitating waste-free spaces with our district partners, we will keep taking individual strides to shape a healthier planet Earth.
Our History
Extra Ed started as a small but capable team delivering innovative after-school programs in elementary, middle, and high schools throughout the Greater Toronto Area (GTA). We have since grown to offer a multitude of services, including camps and private tutoring, and team up with community and cultural centers, government-sponsored organizations, corporate partners, and private settings.
When the pandemic forced everyone indoors, we expanded our offerings to include online programs, which have captured everything that made in-person learning so special. We've discovered that any environment can inspire learning so long as you have engaging teachers, engrossing content, and conscientious learners.